GoWild Casino is ready to celebrate the winter holidays, with almost one month before Christmas actually arrives. It does so by running a brand new promotion that spans over the course of 31 days and will award free spins to those to participate. The GoWild Christmas promotion has a total of 31 presents neatly wrapped up and waiting for the lucky winners to claim them throughout December.
The gowild Christmas bonus is supposed to be collected incrementally, as players need to unwrap a gift every day, starting on December 1st,  until the promotion expires. There are presents hidden inside the boxes and whenever players claim them, a globe ornament will light up in the GoWild Christmas Tree. This is not only visually satisfying, but also helps players keep track of their progress.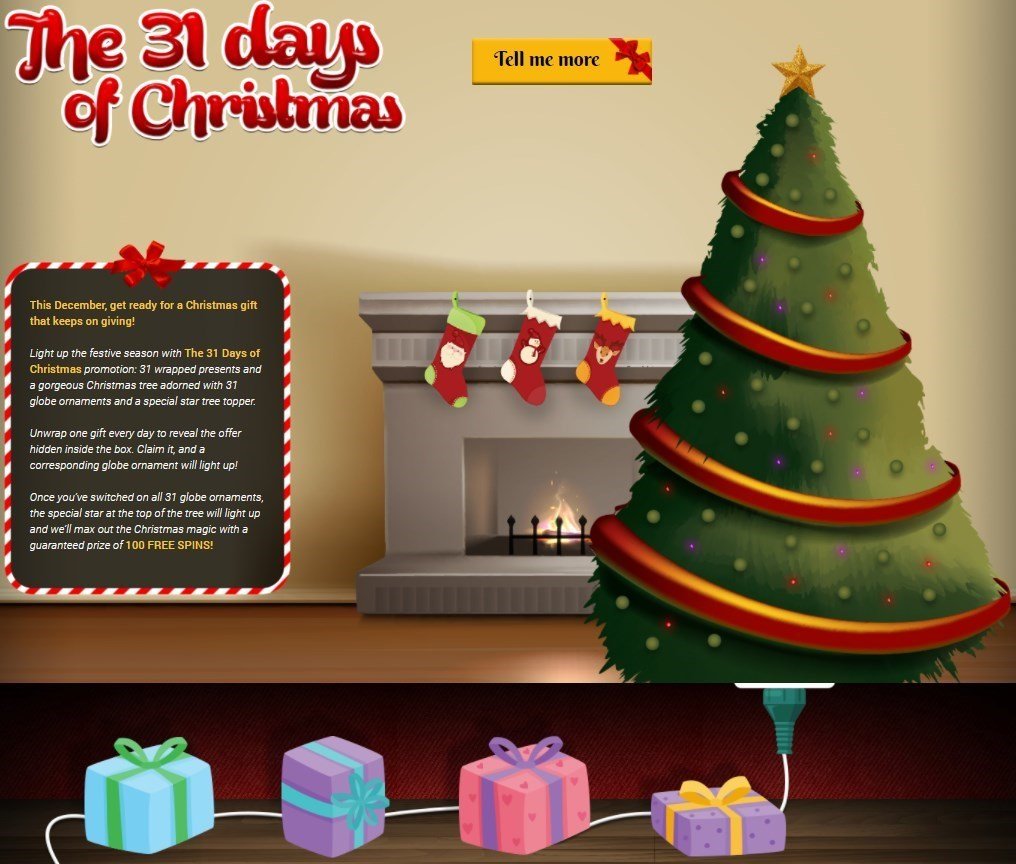 Claim All the 100 Free Spins
Go wild christmas promotions have always been generous but this year players have the chance to collect as many as 100 free spins. To claim all these bonus rounds, one would have to light up all the globes in the Christmas tree, so it's mandatory to play every day. All players who have made at least one successful deposit will qualify for the GoWild Christmas promotion.